One of the most appreciated by the 3d printing community printers for 2017, Creality CR-10 offers quality, affordable price and big build volume. Is it still a good choice in 2019?
If you are new to 3d printing, you are most probably confused what to choose – there are hundreds of offers for desktop 3d printers, ranging from 200 to 3000 EUR.
For personal use there are two strategies – buy the best printer you can afford, or buy a low-cost machine to learn and make an informed decision later.
Well, CR-10 somehow fits in-between – it is a budget printer, perfect for learning, but also easily upgradable to cover wider range of filaments should your needs evolve.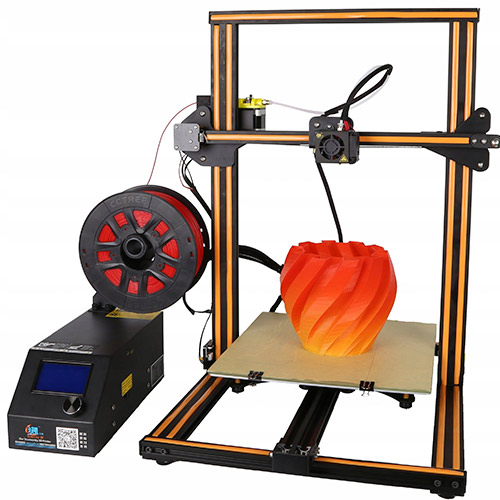 Characteristics
Build volume: 300 x 300 x 400 mm
Dual z-axes – CR-10s only
Filament sensor – CR-10s only
Resume after power outage – CR-10s only
Speed: up to 150 mm/s
Power supply: 12V, 30A
Heated bed
Creality CR-10 / 10s is a Prusa I3 type printer. In its standard version it comes with a huge building volume of 300 х 300 х 400 mm. The major difference with the most Chinese 3d printers is the quality of the components. It is a very stable build – the construction uses 2020 and 2040 extrusion frames.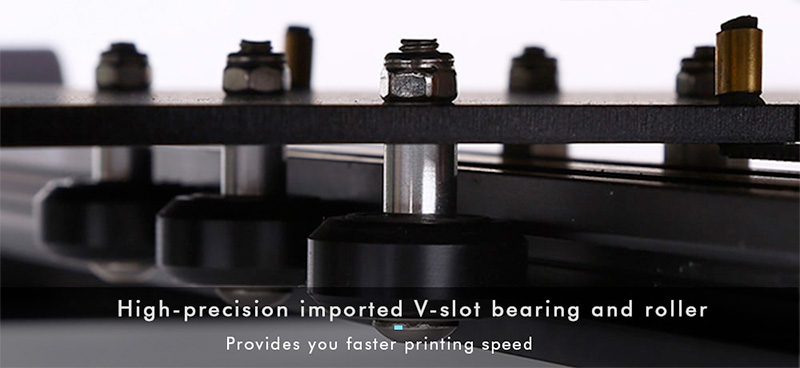 Printed materials
Out of the box: PLA, PETG and other filaments up to 240°C. The quality is perfect with PLA and the standard 0.4 mm PTFE hotend.
With mods: It prints great ABS, PC ABS, Carbon PET if you build an enclosure and replace the stock hotend with either e3d V6 or with the all-metal Microswiss mk8. It also prints flex by implementing an easy mod on the extruder.
6 years ago
John reviews the CR-10s! Is it worth the extra money? Does it Work? A detailed look at this new printer from creality with some timelapse…
6 years ago
The Creality CR-10 3D Printer is VERY popular and many have found to love it because it provides great quality prints at a low price. #c…
Printing
Once set-up correctly the CR-10 delivers. The print quality is amazing for such low budget 3d printer – sharp and clean edges, stable printing flow, second to none detail fidelity. PLA and PETG parts printed on CR-10 and on Original Prusa MK3 (which is the benchmark for Cartesian type printers and 2 times more expensive) have the same print quality.
When it comes to more exotic filaments the Creality CR-10 bowden extruder struggles. If you print wood PLA filament or abrasive filaments like carbon or bronze there will be layer skipping and extruder drops that may result in total clogs of the nozzle. Any possible issues are easy to solve though with modifications or upgrades.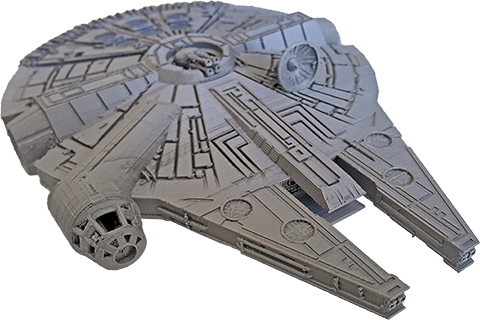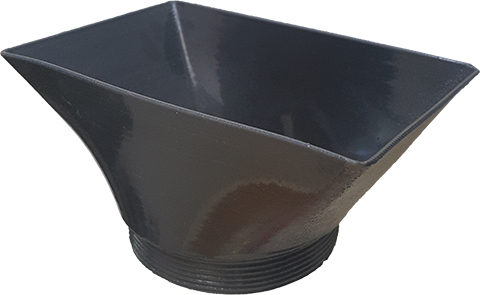 Where to buy Creality CR-10 or CR-10s
The manufacturer Creality3D doesn't sell directly on their website. When in 2017 the rumors about it exceptional quality/price ratio spread over internet, there was a huge delivery lead time to get one from Chinese retailers like GearBest and BangGood. The launch rush is over and now (2019) it is largely available from many resellers, including Amazon.
For Europe at least we advise to buy from your local Amazon store, just because you will get fast delivery, better customer support and easy return in case of issues with the 3d printer.
Make sure you buy the 2018 upgraded version – Creality CR-10s. It integrates some additional features that the initial CR-10 didn't have.
Creality CR-10 vs Creality CR-10s
The original and the upgraded "s" version have the same printing volume, frame, hotend, extruder and max printing speed. It is basically the same 3d printer with few improvements targeted at big prints:
Dual Z-axis steppers – more precision when printing large parts;
Filament run out sensor – sends alert and stops the printing if the filament brakes or runs out – useful feature for big prints;
Resume function – resumes the printing where it stoped in case of power outage.
New control block – allows much easier upgrade of the Merlin firmware. Upgrading the firmware is important if you intend to change hardware parts like the hotend or the heated bed.
Do those additions worth the extra 50 bucks? Yes, they are. Creality CR-10s provides more control over your prints, more precision and better temperature management due to new electronics. BTW, CR-10 owners can upgrade to CR-10s with a DIY upgrade kit launched by Creality3D together with the upgraded version.
Creality CR-10/s power upgrades
Control board replacement
The CR-10 features time lasting mecanical design. The control board however may seem obsolete in 2019 – it is 8bit and with integrated non-replacable stepper drivers.
The good news is that it can easily be upgraded with a 32-bit board and silent stepsticks for less than 50 bucks. Check our instructable for SKR V1.3/TMC2208 upgrade.
Silent control box
Having separated from the frame control box is great feature, especially if you intend to build an enclosure in order to print ABS or polycarbonate. Keeping the electronics outside of the hot zone increases their life span. The box comes though with 3 noisy fans. Consider to replace them for silent operation. Check out our silent mod.
Is Creality CR-10 still a decent printer in 2019 ?
Definitely. It is one of the best budget printers to get you started with 3d printing. Other considerations to buy CR-10 or CR-10s are:
Open design 3d printer
Great printing quality
Decent printing speed
Large community
Number of upgrades, mods and improvements
Range of supported filaments – with the standard setup or with mods
Solid frame
However, check the CR-10s PRO first
If you are looking for the latest Creality CR-10 printer, the new CR-10s PRO offers valuable new features, including auto level, improved extruder, 24 V premium power supply and motherboard …
Do we miss something? Feel free to send us equipment for more in depth review or make a comment bellow.